The following are dogs in training that have been matched with recipients.
Bella
Tambralee Bella, donated by Tammy & Brandon Cormier, is currently in her home with Bailey, attending school and working as a fully trained dog.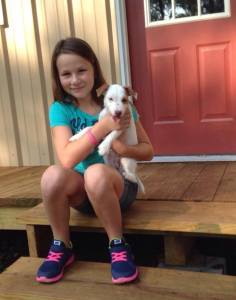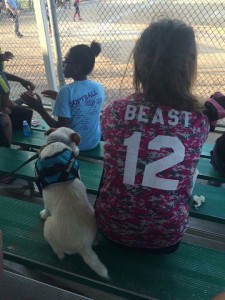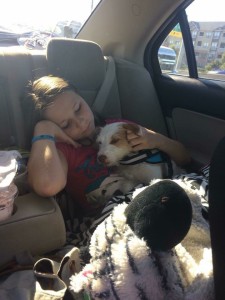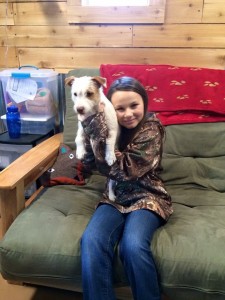 Luke
Luke from Soggy Bottom Retrievers "SBR's Honor's Journey" is being trained as a mobility assistance dog from Honor Tinsley. He will assist her in many tasks that Spina Bifida limits her from doing herself. This was a bond from the moment they met and we are so happy to be a part of this wonderful journey for this little girl and big yellow dog! Special Thanks to Lauren Daniel of Soggy Bottom Retrievers for the donation of this sweet boy.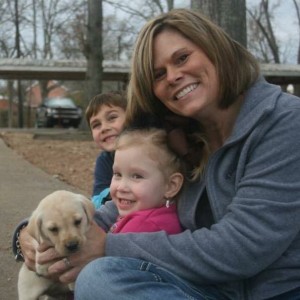 Dewey
Sweet B Dewey is living full time with Matthew and is doing great!! We are so grateful to have been a part of this amazing journey and thankful to Kristy Thompson for allowing us to have this dog and to Sweet B Terriers for the careful breeding and selection that went into the dog that Dewey is. We cannot wait to watch this placement turn into a very long working relationship and friendship for these two!
Sam
Sam is being currently being trained as a Diabetic Alert Dog for an adult with Hypoglycemia unawareness due to type 1 diabetes and is in the process of being transitioned to full time DAD – hopefully by the end of the spring 2017 she will be a full time member of the Wright family!
Tootsie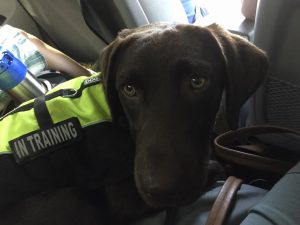 Tootsie is currently in the last stages of training and we are hoping to match her soon with an applicant. We are looking forward to posting updates about her transition soon!
Riot
Riot is currently being trained for Brandon Revere in Lafayette, LA. Brandon is an amazing young man that is the definition of athlete. He is on the football team, wrestling team, and is a cheerleader at Lafayette High School. He and Riot had an instant bond, and it is obvious that she adores him (and I think he feels the same about her!). We are really having a great time watching these two as they go through the process of becoming a team. We hope to have Riot working full time in the summer 2017!
Lucy
Lucy is a West Highland White Terrier that was born here – and not expected to stay! As we got to know her and watched her grow, we could see how special she was. When we interviewed Merisa and her family to become the recipient of our 2016 Maggie's Open Diabetic Alert Dog, I really began looking harder at Lucy and soon realized that she was showing all the qualities we normally look for. She is well on her way and getting to know her handler in training, Merisa. Watch for updates as these two get to know each other!